I don't know if I'll be murdered for posting this picture.
But after a long (and bad) day at work, I just thought of sharing my favorite picture with everyone.
Afterall, even if I don't get murdered by the characters in this picture, I'd die anyway from the overdose of work, shit, more work and more shit.
So here it is.
Presenting..
The 4 silly gals, 1 siao-on diver with the snorkel and 1 sane photographer: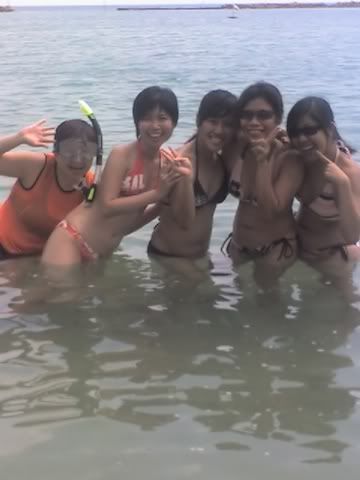 So happy together!
Posted at 10:05:45 pm by frozendust